Last round Arkanos narrowly beat vin to the quater finals (5-4)
This round it's
Hellboy: The demon who fights for the side of good .
vs
Starkiller: Darth vadar's secret apprentice.
Who is deadliest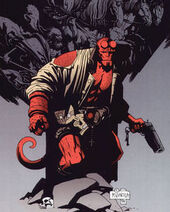 Hellboy
Weapons and abilities: Right arm of doom, the samritan, the big baby, M79 Grenade Launcher, excels at hand to hand combat, very strong and durable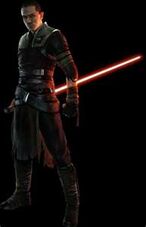 Starkiller
Weapons and abilities: Lightsaber, Force powers e.g. force choke, force lightning, force push etc, can pull down a star destroyer from orbit, has beaten darth vader in a duel.

This round ends on friday the 26th of august and next round is Boba Fett (Star wars) vs Wookie warrior (Star wars)
Ad blocker interference detected!
Wikia is a free-to-use site that makes money from advertising. We have a modified experience for viewers using ad blockers

Wikia is not accessible if you've made further modifications. Remove the custom ad blocker rule(s) and the page will load as expected.